Safe Trailer Towing Services

across Melbourne
Trailers are heavy load vehicles that need to be transported with care and skill. Cheap Tow Trucks offers quality trailer towing services in Melbourne at affordable rates with experienced towing specialists. Hauling a trailer may appear to be a simple task but improper towing process may lead to accidentally causing permanent damage to the trailer.
Based on axle configuration, there are two types of trailers categorised:
Both these types of trailers need to be towed properly to avoid accidents or damage to the machine. Since these are heavy load vehicles, their transportation over a large distance cannot be handled by lightweight cars. As the trailer towing company in Melbourne, we provide heavy duty towing trucks that makes the towing of the trailer to your desired location much easier.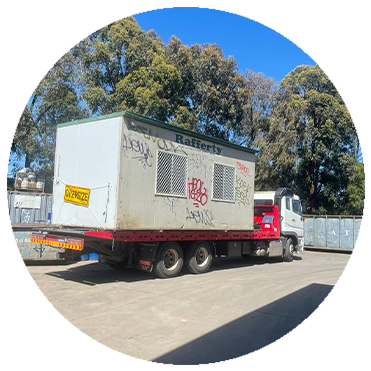 The size and type of trailer determine if hauling is possible by your vehicle. Check the owner's manual before attempting to haul the trailer yourself, lest it leads to damaging to your vehicle or poses a risk to you or others. You also need to use the right trailer hitch, ensuring that the trailer is hitched properly. The weight also needs to be distributed evenly for smooth hauling and to avoid harm to tyres or engine of your vehicle. An easy solution is to hire an experienced and affordable towing service to haul your trailer to the desired location.
List of Trailer Towing Services We Offer
We offer a wide range of towing services and can tow any type of trailer to any location as per your requirement. We also provide trailer roadside assistance in case of a breakdown and are stranded on the road. Quick roadside assistance for your trailer is only a phone call away with Cheap Tow Trucks.
We provide towing services for the following:
Car trailer
Boat trailer
Tip trailer
Camper trailer
Tandem trailer
Box trailer
Tradie's trailer
Motorbike trailer
Plant trailer
Furniture trailer
Cage trailer
Horse float towing
…any many more.
What Sets Cheap Tow Trucks's Trailer Towing Services Apart?
Towing is a specialised task that needs heavy-duty towing vehicles, experienced staff who know how to safely tow vehicles and equipment. Cheap Tow Trucks provide city-wide services with well-maintained tow trucks. Every customer is important for us which is why our team offers standard as well as tailor-made solutions for their towing needs.
Here are a few reasons to choose Cheap Tow Trucks:
Insured service
24/7 assistance
Licensed towing professionals
Experienced and skilled staff
Affordable rates
No hidden charges
Well-maintained tow trucks
For bookings or to speak to our customer support team for any emergency assistance, call our team on 0404 112 227. We are available 24/7 for any towing requirement across Melbourne. You can also contact Cheap Tow Trucks by email at [email protected] for any queries or support.

I just don't know how to describe your services… They are extraordinary! I am quite happy with them! Just keep up going this way!.
GET A
QUOTE
DELIVERS THE BEST
Here at Cheap Tow Trucks, we can take care of all car towing services. We are open 24 hours, 7 days a week.