Boats, Caravan &

Campervan Towing Services across Melbourne
Caravan and campervan are popular vehicles in Australia and they let you explore the outdoors in its full glory. They are also incredibly convenient to live in and provide a home away from home. However, hauling them over a long distance needs specialised service as your car may not support it.
If you are planning to transport your boat, caravan or campervan in Melbourne, Cheap Tow Trucks offers quality boat towing services for securely transporting your vehicle to any location in the city or in Victoria. You may have newly purchased it and would want it to be delivered to your home or any other location. Perhaps you are planning to relocate to a new home. Whatever your reason may be, you can rely on us as we provide some of the best boat towing services and caravan transport services. You could also require towing services in case of repairs or makeovers that are required from time to time. Cheap Tow Trucks' specialised campervan & caravan towing services in Melbourne can come in handy during such times. For all your caravan and campervan transport requirements, contact our team today.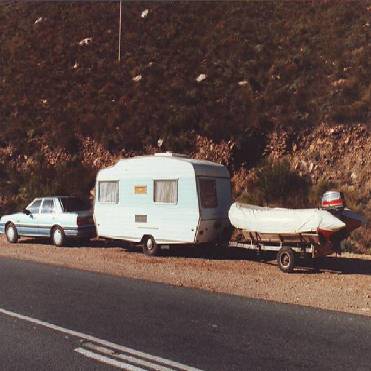 Benefits of Hiring Our Boats & Caravan Towing Services
A boat, caravan or campervan are all specialised vehicles that require specialised towing. This ensures that the vehicles are transported without any risk of damage or endangering others. Do not attempt to transport them yourself with your automobile.
Cheap Tow Trucks has skilled operators who can safely transport your vehicle on a flatbed tow truck to any location across Melbourne. We take all measures to ensure zero risk to your vehicle as well as to ensure safety of people and other vehicles during towing. With us you get:
Specialised towing professionals
Risk-free transport
Apt protective measures
Permits, approvals and guidelines adherence
Timely towing
We provide the most comprehensive boat towing services in Melbourne. Our team can transport every type of boat, including:
Yachts
Motorboats
Kayaks
Dinghies
Houseboats
Wave runners
Jet skis
Boat trailers
Jet ski trailers
Why Choose Cheap Tow Trucks?
As one of the leading towing service providers, we provide you with a wide variety of services for transport for all your vehicles such as:
Caravan roadside assistance
On water boat towing service
On-water towing assistance
Marine towing services
Here are some reasons customers prefer us over other service providers:
24/7 towing services
Transport any vehicle
Professional practices
Competitive pricing
Tilt tray services
100% insured
Cheap Tow Trucks gives you quality service at competitive prices. Call us on 0404 112 227 or email us at [email protected] to discuss your boat towing requirements or to make bookings.

I just don't know how to describe your services… They are extraordinary! I am quite happy with them! Just keep up going this way!.
GET A QUOTE
DELIVERS THE BEST
Here at Cheap Tow Trucks, we can take care of all car towing services. We are open 24 hours, 7 days a week.