Forklift &

Farm Machinery Towing Services Expert in Melbourne
Do you need the services of a towing expert for transporting forklifts or farm machinery in Melbourne? With more than 12+ years of experience and 100k+ vehicles towed, Cheap Tow Trucks is a reliable farm machinery towing expert in the city. With a fleet of well-maintained trucks and trained and skilled operators, we offer the best farm machines and forklift towing services. Forklifts are heavy machines and so are farm equipment and machinery. Such bulky equipment that requires careful handling to prevent the risk of injury or an accident. To ensure risk-free transport of heavy machines or vehicles, our experienced operators use both time-tested techniques and protective equipment.
As a licensed towing service provider, we have the required permits to transport every kind of farm equipment, forklifts and other machinery across Victoria. Our team is committed to providing quality services as per the agreed upon time. We never overcharge for our services and offer risk-free towing to our clients.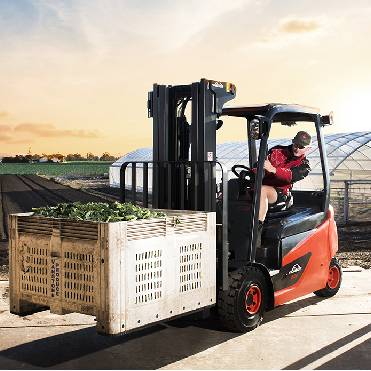 Our Forklift & Farm Machinery Transport Services Include:
Farm machinery towing services:
Bulky farm machinery towing requires trained operators and a flatbed truck. With the right permits and strict adherence to rules and laws regarding the safety of people, property and other vehicles, our experienced team can safely transport farm machinery to a farm, agricultural land or warehouse in Melbourne.
Forklift towing services:
Forklifts help workers to reach places at a height and work without risk of injury. Get the forklift towed to any construction site, warehouse or property in Melbourne with the towing specialists from Cheap Tow Trucks.
Tractor towing services:
Another important farm machinery or equipment that requires careful handling is a tractor. At Cheap Tow Trucks, our flatbed tow truck is ideal for the towing of a tractor, with a proper chaining system that secures the tractor and prevents skidding or rollover. Our towing services also transport numerous other farm equipment including but not limited to:
Mowers
Sawmills
Cultivator
Rake
Combine harvester
Sprayers
Chainsaw
Backhoe
Harrow
Brush cutters
Is your equipment not mentioned in the list above that you need to have towed? Call us and discuss your towing requirement to obtain a no-obligation quote from our team.
What Makes Cheap Tow Trucks Stand out?
Cheap Tow Trucks is one of the top providers of all kinds of tow truck services in Melbourne today. Our tilt tray tow truck services are available 24/7. Here are some reasons for selecting Cheap Tow Trucks:
Wide range of services
Competitive rates
Skilled operators
Licenced services
100% insured
Flatbed towing
Safe practices
Fast and efficient
Cheap Tow Trucks offers farm equipment transportation and forklift towing at competitive rates in Melbourne. Call us on 0404 112 227 or email us at [email protected] to discuss your towing requirements.

I just don't know how to describe your services… They are extraordinary! I am quite happy with them! Just keep up going this way!.
GET A QUOTE
DELIVERS THE BEST
Here at Cheap Tow Trucks, we can take care of all car towing services. We are open 24 hours, 7 days a week.