Discount Available For Pre -Booked Deliveries
Cheap Tow Trucks Service –
Melbourne
Cheap Tow Trucks is a towing business based in Melbourne's western suburbs specializing in vehicle, transport cars, and small machinery transport.
Our business is highly experienced in unwanted car removal or towing, transportation & recovery of vehicles and equipment. We have a fully equipped truck that is regularly maintained. Cheap Tow Trucks has constantly provided Victorian residents with reliable and affordable towing services over the years. Thanks to our good work and professional staff, we are now a well-known Towing brand in Victoria. Our on-time services guarantee a worry-free experience for every client and we are happy to customize our services based on your requirements.
Cheap Tow Trucks has a wide range of equipment and services to suit the Towing and Recovery needs of our customers. Just give us a call and we will handle the rest!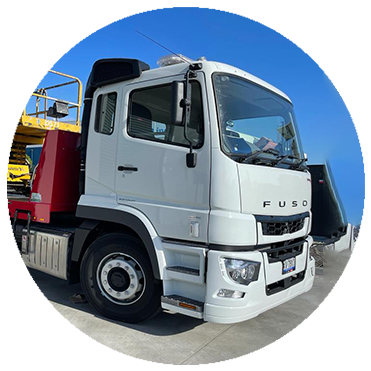 Quick And Immediate Response




Car Towing
Here at Cheap Tow Trucks, we can take care of all car towing services. We are open 24 hours, 7 days a week – to be there for you when you need it.

Roadside Breakdowns
Are you out of fuel, in need of a jump-start, or require assistance with a flat tyre? Cheap Tow Trucks can help! Our fast, affordable and reliable towing services.

Machine Towing
Need some light machinery, such as a forklift, towed to your worksite? No problem! Cheap Tow Trucks has a fleet of tow trucks to take care of your needs.

Auction Towing
Towing Companies across the country auction hundreds of abandoned and impounded vehicles every day. Get unbelievable deals on impounded cars, trucks, vans, motorcycles, campers,

Statewide Towing Victoria
Our specialised fleet of trucks in Canberra are equipped to tow and transport all types of vehicles nationwide.Cheap Tow Trucks provides reliable towing services for cars, trucks,

I just don't know how to describe your services… They are extraordinary! I am quite happy with them! Just keep up going this way!.
GET A QUOTE
DELIVERS THE BEST
Here at Cheap Tow Trucks, we can take care of all car towing services. We are open 24 hours, 7 days a week.